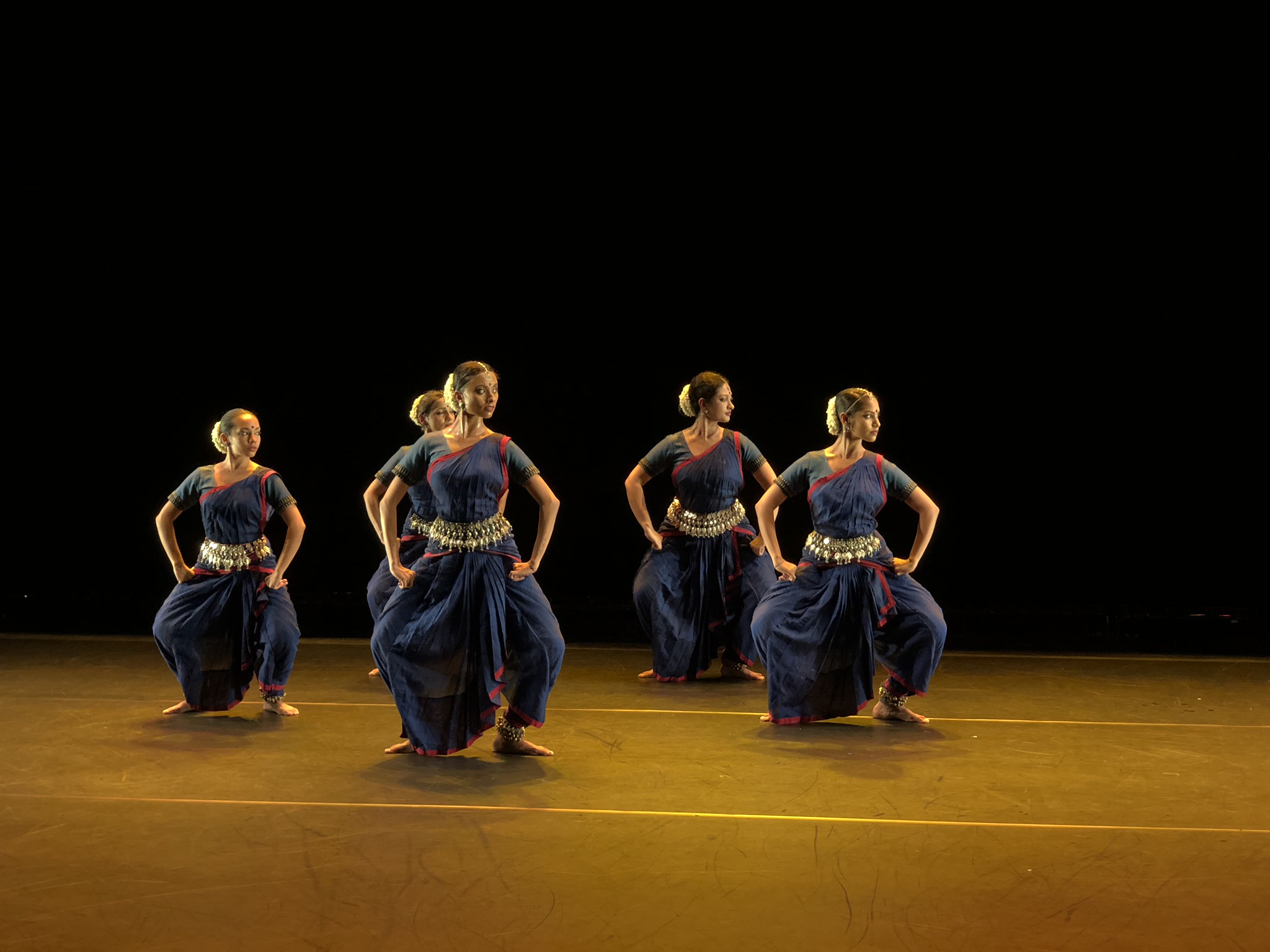 In this, the third and final iteration of Raka Maitra's dialogic explorations of the abstract space of classical odissi and the general categories of seeing, specifically space, time and movement, the focus will squarely be on the dancer's torso.

Each previous iteration in the Pallavi series had its unique focus; Pallavi and Space highlighted the primacy of the chowk position ("first position" literally and metaphorically) in odissi—a low plie, embodying the dancer's concentrated consciousness and availability to execute any movement in the repertoire. Pallavi in Time spotlighted the tribhang (tri-bent) standing stance, characteristic of both odissi and Hindu temple sculpture. The aim: To elaborate the delicate, delight of the dancer's body cutting into time, marked by rhythm, the beat of a song or reverberation footfalls.

Now, in Pallavi with Stillness, Raka's choreography works to deconstruct odissi grammar by first isolating and then accenting torso movements—a stunning, mesmerising feature of the dance's repertoire. As in all previous iterations, the choreography is original, bold and utterly of the dancer's skill, technique and commitment.

A pallavi is a repeated refrain in carnatic music, In Raka's work it refers to choreographic elaborations; lines of increasingly complex movement, placement, stillness, and shifting balances extrapolated from the grammar and repertoire of odissi. The terminus is a sequence of liquid sculpture in seas of sound—sans role, sans character, sans story. In pure dance, and pleasure.